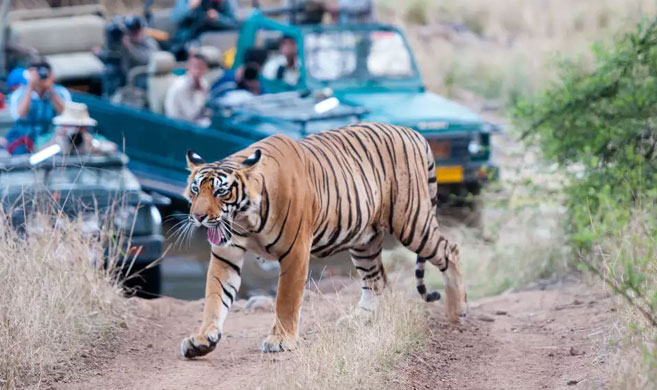 Royal Bengal Tigers
Ranthambore is one of the best national parks in the country for spotting a tiger. The majestic predator can be spotted gambling or basking under the sun and can be seen anywhere around the park. Ranthambore is also known for it tiger population. Tigers are a priority, of course, but there's enough flora and fauna to keep you busy once you've had that 'thrilling encounter' with the big cat.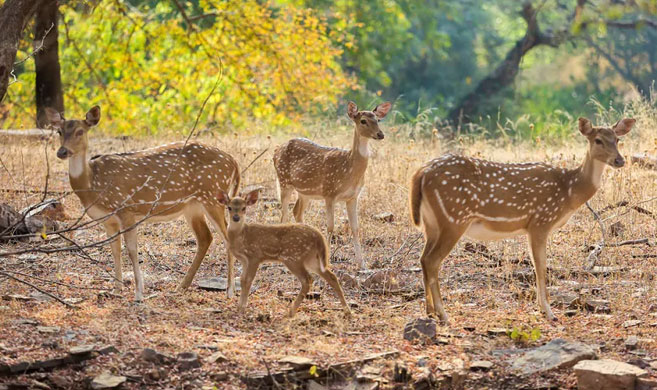 Wildlife In Ranthambore
The Park terrain alternates between dry deciduous forests and open grassy meadow. The other animals which you are sure to encounter are Leopard, sloth beer, Marsh Crocodile, sambar, Chital, Nilgai (blue bull), Wild boar, Chinkara, Jackals, Hyena, Peafowl, Tree Pies, Parakeets, Robins, Painted storks, Sandpipers, and Plovers. In all there are over 300 species of birds.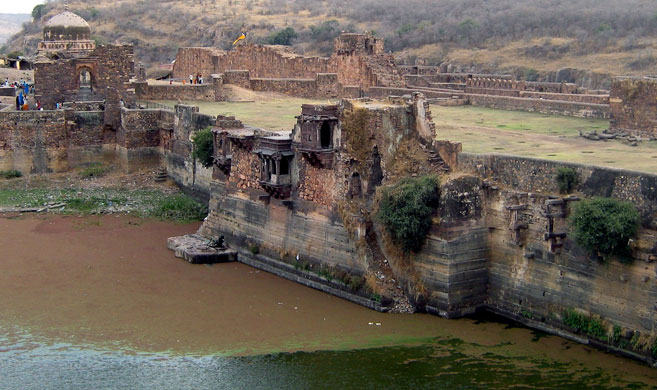 Ranthambore Fort
The majestic fort, built in the 10th century, towers over the entire park area. It stands 700 feet above the surrounding plain. Inside the fort, there are three red Karauli stone temples devoted to Ganesh, Shiva and Ramlalaji. There is a Digamber Jain temple of Lord Sumatinath (5th Jain Tirthankar) and Lord Sambhavanath. The temples were constructed in the 12th and 13th centuries.